Jacksonville's Best Drive
Thru Holiday Light Show
Unfortunately  2023 Cancelled
New Exciting Location Confirmed for 2024!
Buy Tickets
Jax Illuminations has created a wonderful opportunity for families to create a new holiday tradition. Enjoy the magic of driving through holiday lights that are synchronized to holiday music. Come see a MILLION brilliant LED lights that dance, twinkle and sparkle to some of your favorite holiday songs.
2023 – Cancelled
2024 – Exciting new location confirmed!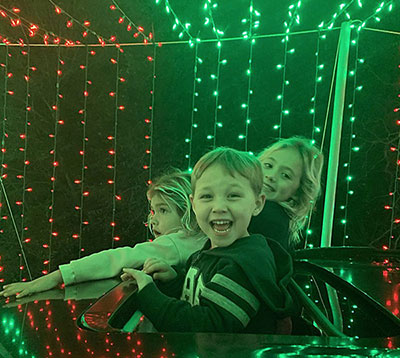 Tickets, Hours and Pricing
PRICING
Sun – Thur $25 per vehicle
Fri – Sat $30 per vehicle
12-15 Seat Passenger Vans and Limos $40
VIP skip the line $50
We can not accept vehicles over 7ft and buses

Tickets are non refundable
DATES & HOURS
2023 – Cancelled
2024 – New Location Confirmed
Sun – Thur 6:00pm – 8:30pm
Fri – Sat 6:00pm – 9:00pm
Closed on Christmas Night Dec 25th
PURCHASE TICKETS
To help manage traffic, please choose a date and time slot and
arrive during that time
Cars will be taken first come first served within the time slot and does
not guarantee that you will enter the show at a certain time.
Tickets are non refundable
.
2023 Cancelled
2024 Exciting New Location
What You Need

Your QR Code Ticket that you purchased online

Please be familiar with your vehicles headlights and know how to dim your lights to running (parking) lights. Your owners manual or YouTube will be able to help.

Please know how to tune your car radio to 98.5 FM (this is the radio station our lights dance to).

We have a height restriction of 7ft and cannot accept busses at this time.